Need help? Call (877) 659-6050 or watch our quick video: How to Refill Your Prescription at TeleWellnessMD.com
---
Offers + New Products & Therapies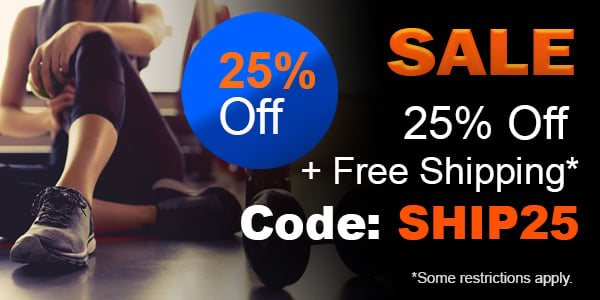 *Get 25% off + free shipping at TeleWellnessMD.com through 11:59 p.m. EST 8/25/2019. Use offer code: SHIP25. Cannot be combined with other offers. Injection therapy prescriptions require an annual Wellness Consultation. Call (877) 659-6050 to order or log in to your account.
---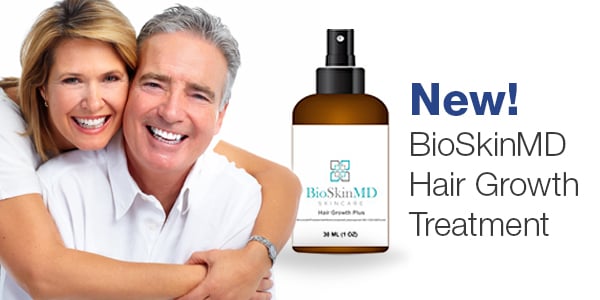 Restore your natural hairline and renew your confidence with BioSkinMD's Hair Growth Treatment - available in two formulas: Unisex Formula | Men's Only Formula
---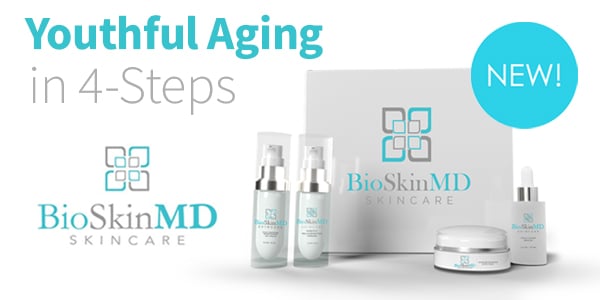 Medical grade skincare with no prescription required. All BioSkinMD products are paraben-free, and formulated with ingredients that provide anti-irritant, anti-inflammatory, and anti-microbial protection to help sooth, moisturize, and replenish skin.
4-Piece Essentials Kit | Advanced Eye Repair
Daily Defense Moisturizer | Daily Glow Serum
Nightly Rejuvenation Cream
---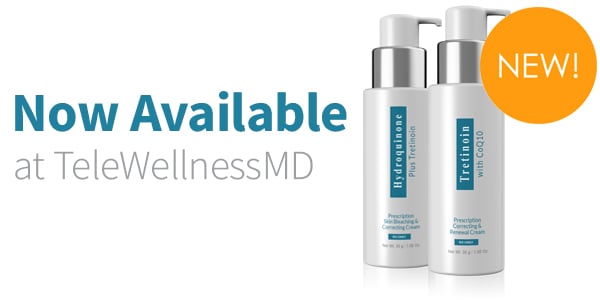 Say goodbye to dark spots, large pores, leathery texture, dry skin, fine lines and (most of all) wrinkles! Now you can have flawless skin without having to visit the dermatologist - thanks to new therapies available conveniently by e-prescription at TeleWellnessMD. Get your prescription for Tretinoin or Hydroquinone/Tretinoin combo products without ever leaving the house. *Please note: these prescriptions cannot be shipped to some states. Prescriptions require an annual Wellness Consultation. Call (877) 659-6050 or schedule a consultation.
Learn More:
About Tretinoin | About Hydroquinone With Tretinoin
---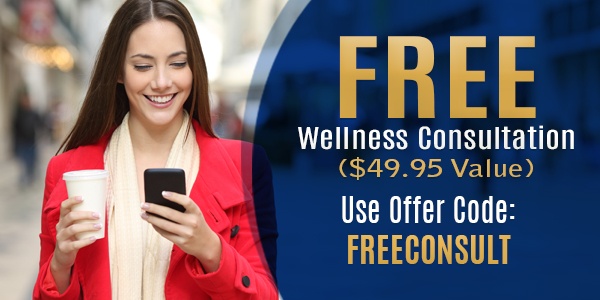 A Wellness Consultation with a TeleWellnessMD provider is the first step on your journey to better health. Take advantage of this special offer for a limited time only. Click the banner to schedule and use offer code: FREECONSULT to get your Wellness Consultation for free ($49.95 Value). Click the banner to schedule.
---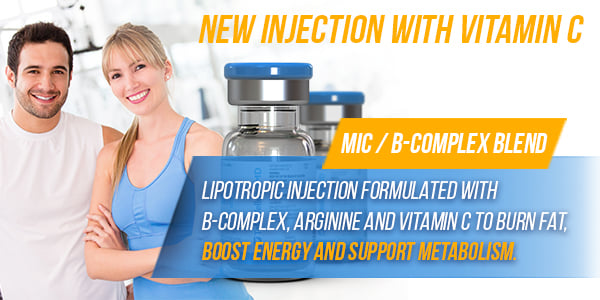 MIC B-Complex With Vitamin C is a lipotropic injection formulated to help burn fat, boost energy, support weight loss and promote a healthy metabolism. MIC B-Complex With Vitamin C combines vitamin B12; several B complex vitamins including thiamine (B1), riboflavin (B2), niacin (B3), pantothenic acid (B5) and pyridoxine (B6); lipotropic agents methionine, inositol and choline; amino acids, arginine, and l-carnitine; and vitamin C, making it a great option for general nutrition supplementation.
---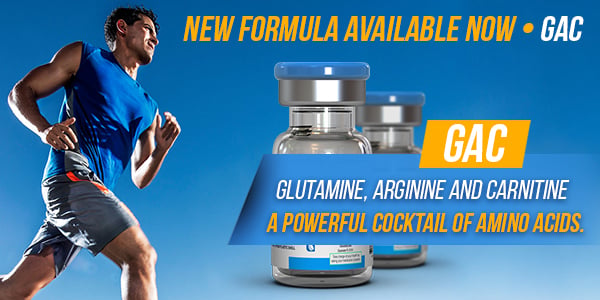 The GAC injection is a mix of the popular amino acids, glutamine, arginine and l-carnitine, which can help support weight loss, fitness and general well being. Amino acids are the building blocks of protein and make up a large portion of your cells, muscles and tissue. When amino acids are injected into the body, they stimulate the liver into optimizing the process of metabolism.
---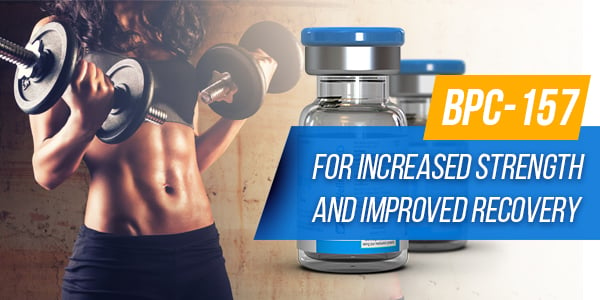 BPC-157 can be prescribed to help repair damage caused by inflammation; promote gut healing; accelerate wound healing and help strengthen and heal tendons, ligaments and bones; and reduce pain from muscle sprains, tears and other tissue damage such as skin burns.
---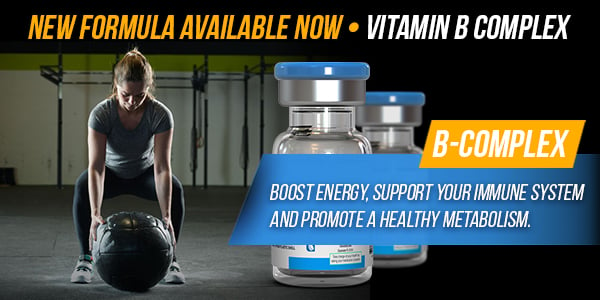 Vitamin B-Complex is a popular choice for general nutrition supplementation, containing five of the eight essential B complex vitamins: thiamine (B1), riboflavin (B2), pantothenic acid (B5), pyridoxine (B6), and methylcobalamin (B12). B vitamins boost energy, support immune system and cardiovascular function and promote a healthy metabolism.
---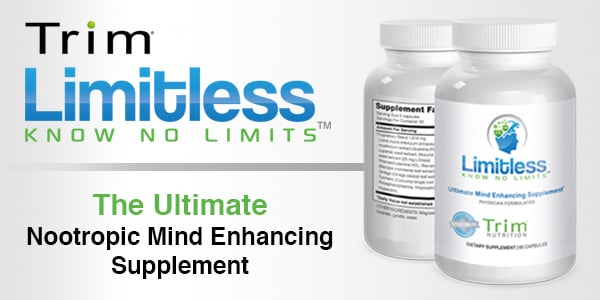 Fuel your brain and sharpen your mind with NEW Trim® Limitless - the ultimate nootropic mind enhancing supplement to improve memory, boost brain power and enhance mental clarity. When your mind is sharp, your body will Know No Limits™.
---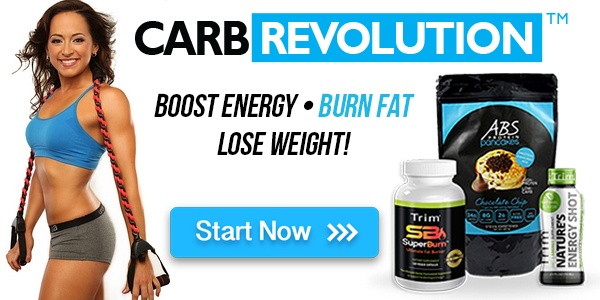 Yes you can eat carbs AND lose weight with the Trim® Carb Revolution™ 30-Day Program - now featuring delicious ABS Protein Pancakes made famous by fitness expert, Ashley Drummonds.
---

Increase muscle growth and prevent fatigue with BCAA (Branched Chain Amino Acids) —now available by prescription only at TeleWellnessMD.com. Contains L-Leucine, L-Isoleucine, and L-Valine.
---

Lose fat and gain muscle with Ibutamoren (MK-677) —now available by prescription at TeleWellnessMD.com. Ibutamoren (MK-677) is an oral growth hormone peptide that can help increase growth hormone levels, metabolism, lean muscle mass and decrease body fat. Download the NEW TeleWellnessMD™ Peptide Therapy Guide for more information about Ibutamoren (MK-677) and other peptide therapies.
---
The TeleWellnessMD VIP Mobile Club is an SMS text alert program that sends customer service and exclusive promotional text messages. Click the banner or text "WELLNESS" to 55702 from your mobile device to subscribe. You'll be able to communicate with TeleWellnessMD advisers about provider appointments, and receive special offers for prescription refills and product orders.